Inspiration: Mirja's Garden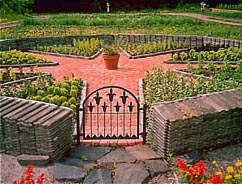 "You dreamed us, and we made your dreams come true. We are your vision, here made manifest. But sowing us, you sowed more than you knew. And something not ourselves has done the rest."
-From Vita Sackville-West's poem The Garden
If roses that bloom once conserve all their energies to make one fantastic display, which repeat bloomers can not rival, then this is like Finland in the summer months.
Many years ago I attended cooking school in Paris where I met my dear friend Mirja von Knorring. I had decided to limit my contacts with Americans, as I wanted to immerse myself in European culture and improve my French language. Although Mirja and I became good friends immediately, our friendship evolved slowly over the years. Our excursions in Paris, and there were many fanciful times, did not compare to the times to come. Mirja was colorful, complex and unique. She was well educated and well versed in many languages. She had a flair for words and spoke English better than anyone I have known. Her words are always lyrical, dressed up with a Finnish accent.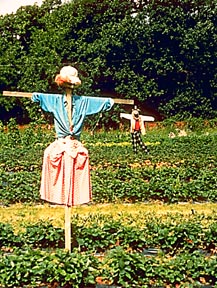 Mirja invited me to her home to visit her garden and to engage in a culinary adventure. Henry Threadgill, whose music was recently named the most exciting in today's avant-garde by The New York Times, was also a guest. The first night I arrived Henry prepared Norwegian salmon: a delicate, flaky, pink-fleshed fish with a subtle flavor. The fish was accompanied by a sauce of avocados from Kenya. The avocados from Kenya were a prize of flavor; their lively green robe perfectly complimented the silky texture of the fish in a pleasing and sensual way. I do not know what avocados from Kenya taste like, but I do know the flavor of Henry's magic. What I remember is an inspirational quality of mandarin orange blossom, a sweet floral bouquet, the suggestive nutty flavor of the avocados, hints of kaffir lime, lemon grass, and the pungent, peppery tone of ginger. These flavors danced and harmonized in new ways. Each taste was different than the one before, always evolving. I was certain that Henry had created a new language for these flavors. They were taken away from the context I had known before. Art Farmer's words explain:
"Sometimes you can't express yourself in the same language that other people have been using for the last 20-30 years. You have to find a new language that makes sense to you first. Sometimes a person has to find a language that is most comfortable to him to say what he has to say."
Henry is truly a master chef and a master musician. He has created his own language in the two. It is something one has to experience to believe. I thank Mirja, the wonderful entertainer that she is, for this opportunity.
During the summer months Mirja and her husband Philip would entertain artists at their home. For a few months from late spring to mid-August, the garden of Mirja von Knorring became illuminated. The few months surrounding the summer in her northern garden were immersed in light. I remember the full moon, was only visible against the vague notion of a darkened sky, at about 2 A.M. The moon was like an enormous white disc masquerading behind a group of conifers in the distance. The moonlight filtered through the diaphanous veil of night like a rising sun softly brightening the sky. The mystical moonrise between the times of sunset and sunrise reminds me of the rose in its moments of full glory. Its moments are brief in the Northern Scandinavian countries during the summer months. An old friend and college professor remarked that there is the same moon in Northern Ireland, and that he used to golf at midnight when he was vacationing there. It is difficult to capture the perfect moment of the full moon. Sometimes we realize that the perfect moment has passed, just by waiting for it too long. Roses can be that way too.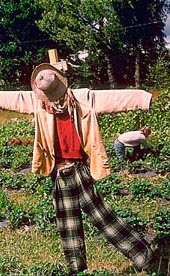 I think of Mirja as an Empress Josephine of herbs, because she collected them from around the world. The summer months became the soul of her culinary garden. Mirja's herbs and vegetables have always had a richness of flavor because they have fed from the antiquity of the soil and the light, light, light. I compare the flavor of the summer herbs to the deeply aromatic roses that bloom once a year. I think it is the light or the latitude that makes the vegetation so rich during the summer months. The von Knorring house is in a kind of primeval forest. Finland must have been the inspiration for the Wizard of Oz, a land as beautiful as an emerald forest, as it is richly green and unspoiled. Charming farmhouses paint the roads; black currants, raspberries and strawberries dot the fields in abundance. I have included some pictures of the garden. There are scarecrows in the strawberry fields. Mirja's strawberries are simply the best in the world. These seductive little fruits have a voluptuous flavor like fraises des bois and true strawberry essence. If I were eccentric enough, I would fly across the globe just to taste their flavor.
I have also included a picture of a Mirja's 'mandala of thyme' (see picture at the top of page), an octagonal design with twelve types of thyme, one for each month of the year. Mirja collected these from sources unknown to me. Her cooking incorporated the essence of the garden and brought it into the home. She is a creative master in her own right. Every day we would collect the dinner from the garden. Each dinner was memorable and imaginative. The one that comes to my mind is a soufflé with a magical blend of fresh root vegetables and Gruyere: A warm earthly delight with a burst of flavor incorporated into a cloud of air. The light soufflé was accompanied by a crisp bright green salad of flavorful lettuce and tomatoes. There was the marvelous creation of a flourless almond meringue cake with caramel sauce for dessert. I am hoping that Mirja will come up with a cookbook because her recipes are a guarded secret. After dinner she indulged me in a secret: sage and chamomile tea, which is delicious, relaxing, and clarifying.
This garden still remains in the space of my memory, although it has been closed down and no longer remains. I can say that I now appreciate the Old Garden Roses and their moments of glory; I have collected quite a few. Before long I will be moving and will have to relocate my roses as well. My garden hasn't been completed. A friend once told me that a true garden never is.
---

©2000-2005 Daphne Filiberti
www.RoseGathering.com